NEWS
お知らせ
Introduction of Ukiya's Soba Noodles for Foreign Visitors (Kyoto Soba Ukiya)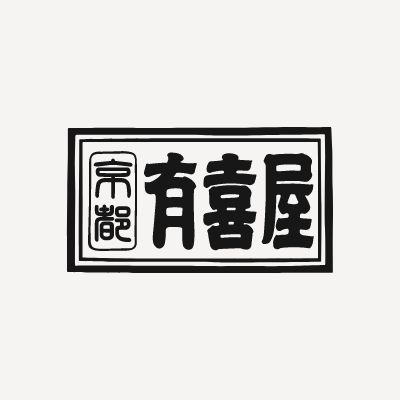 About Ukiya
Since its establishment in 1929, Ukiya has been serving handmade soba and other Japanese cuisine in Kyoto.
The owner, Yoshiharu Mishima, is the only person in Japan to have received the Medal with Yellow Ribbon from the Emperor of Japan in recognition of his soba-making skills.
In addition, he has held the Soba-uchi Juku (school of making soba), which allows students to experience the art of soba making, and has established a soba farm in Miyama, Kyoto, where soba is grown from raw materials. 
About Soba
Soba (buckwheat noodle) has been eaten in Japan for many years at events such as Omisoka (New Year's Eve) and Moving, as well as in everyday life. Recently, it has been attracting attention as a gluten-free and low-GI food.
Soba can be eaten hot or cold.
In hot soba, ingredients (herring, yuba, etc.) and noodles are placed in a soup stock.
Cold soba is eaten by dipping the noodles in special dipping sauce.
Soba should be slurped like the Japanese eat in order to savor the flavor.
Please refer to this YouTube video for specific instructions.
All of Ukiya's soba noodles are handmade by artisans. The fineness of handmade buckwheat noodles by artisans cannot be made by a machine, and the texture and aroma are also different. Please enjoy authentic soba at Ukiya.
If you want to eat gluten-free soba, please order 100% soba("Jyuwari soba").
Nihachi soba, which is made with wheat flour as an additive, is also available, but it is not gluten-free because it contains wheat flour 20%.
About the Menu
Introducing our recommended menu
Ukiya offers both a stand-alone soba menu and a kaiseki menu of soba and Japanese cuisine (kaiseki cuisine is available only at Hotel Okura Kyoto).
On the stand-alone menu, we recommend the item that comes with zaru soba and tempura.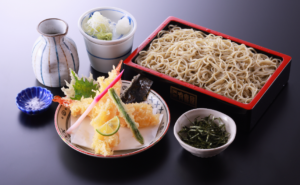 Kaiseki cuisine offerings vary depending on the season. Please check the restaurant page for details and make reservations.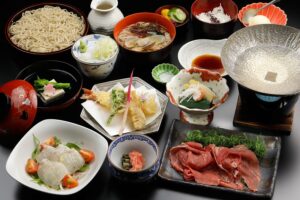 About store information
There are 5 Ukiya restaurants in Kyoto City.
Please visit the one nearest to you.
*Reservations are accepted only at Hotel Okura Kyoto Kaiseki.
*Please check each store's information for business hours.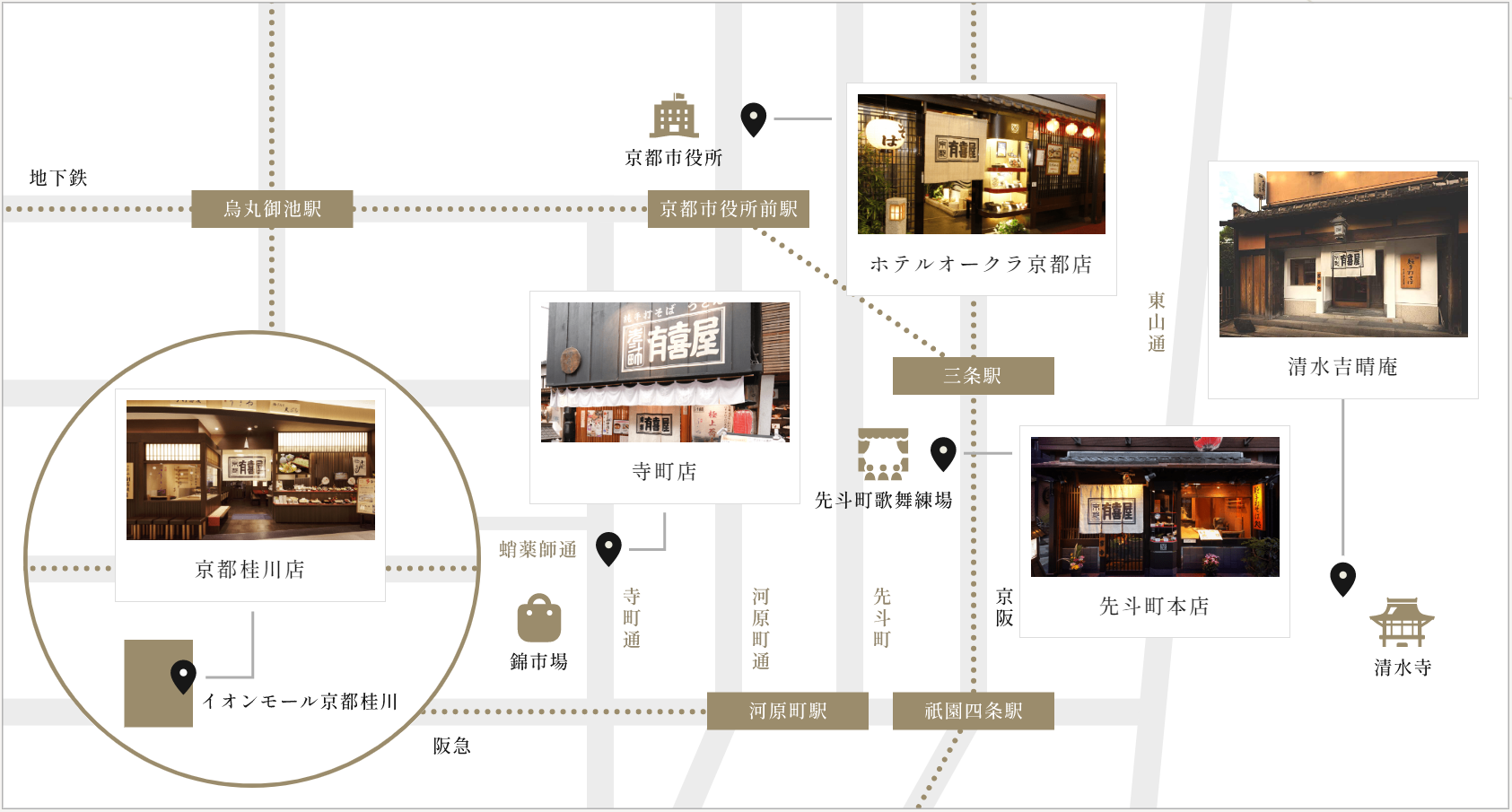 We look forward to serving you.